This could be the year I read more comics and graphic novels than middle grade and YA. 114 out of the 163 books I read this year were graphic novels. I blame it on my job. Besides, it takes a lot less time for me to read a graphic novel. I can often finish them in one sitting.
Also, I just really like comics.
I had quite a few favorites this year (how couldn't I?) that I wanted to share here. (Non-Oni Press titles, natch. I'm biased!)
FAVORITE MANGA: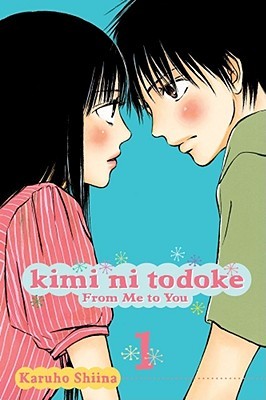 Kimi Ni Todoke by Karuho Shiina
A really sweet shojo manga about creepy outsider Sawako "Sadako" Kuronuma and her quest to make friends, inspired by the popular, gregarious boy in her class who begins talking to her. Sawako's attempts to be more social can be comedic (like when she doesn't realize how weird or creepy she's coming across as to her classmates) and touching (like when she tells off a group of mean girls for spreading rumors about her two best friends). I really love the supporting cast as well, especially Sawako's two best friends, Yano and Chizu. Probably because they remind me of my own best friend.
I've actually started buying volumes of this as they come out, as the series isn't over yet. Next volume is out this month! AAAAH!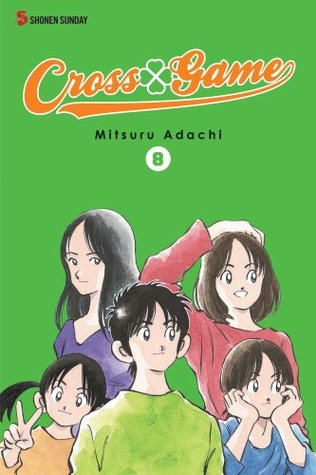 Cross Game by Mitsuru Adachi
I read the final volume in January and I cried. Partly because it was really touching, and partly because it's over. (The first volume ALSO made me cry, by the way.) Comedy, romance, really cool sports sequences – just because I hate sports doesn't mean I hate comics about sports, after all.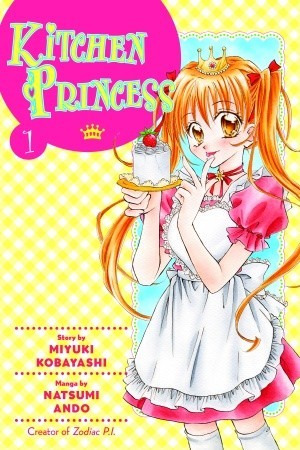 Kitchen Princess by Miyuki Kobayashi and Natsumi Ando
Another shojo manga, a bit predictable and derivative but still great. It takes the trope of a poor, talented orphan who goes to a boarding school where she is bullied by her rich classmates and gives it new life. Also, it has adorable recipes at the end of every volume! These are available in omnibus form now, and I'm looking forward to buying the whole series once I get another bookshelf.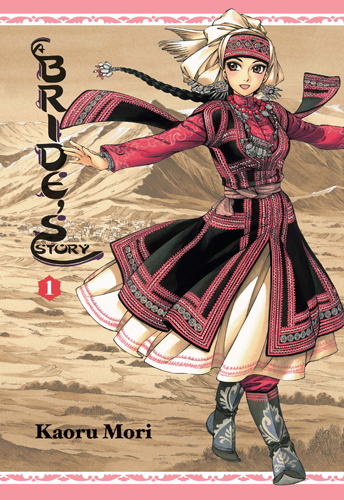 A Bride's Story by Kaoru Mori
Kaoru Mori also wrote and illustrated Emma, a manga about a romance between an English maid and a rich bachelor. Mori's art is so incredibly detailed, I can't help but wonder how long certain panels take her to draw. She's amazing. A Bride's Story takes place in the 19th century in Central Asia (some characters travel around widely), focusing on Amir, a woman in an arranged marriage to 12-year-old Karluk. What I really like about this series, and what I think separates it from a lot of historical fiction with female protagonists, is that Amir does "male" tasks like hunting, and she also does "female" tasks like weaving and cooking, and they're all treated with equal importance. Amir never bemoans the weaving or the cooking or the housework, and these things are woven into the plot as much as her hunting is. This is another series I've begun to buy as volumes become available. (Normally I'd wait until my library gets a copy.)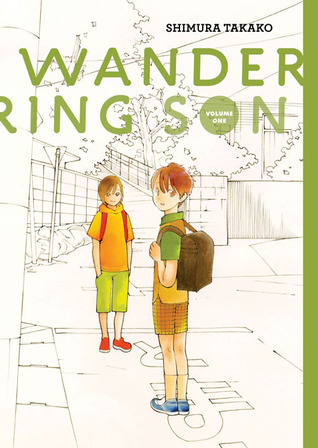 Wandering Son by Shimura Takako
This series is problematic in its very one-sided portrayal of transgender characters, but I also think that portrayal is believable. Shuichi is a fifth-grade girl, assigned male at birth, while Yoshino is a fifth-grade boy, assigned female at birth. These children have a lot to learn about themselves, their gender, and gender in general, which is why I think the portrayal (and their misconceptions) is believable. However, I don't think any of that is intentional on the author's part, so it's still problematic. But I recommend it anyway, not as the end-all be-all transgender story, but as a transgender story, period. (I'd actually recommend it as a coming-of-age story, period, that happens to star transgender characters.)
FAVORITE GRAPHIC NOVELS: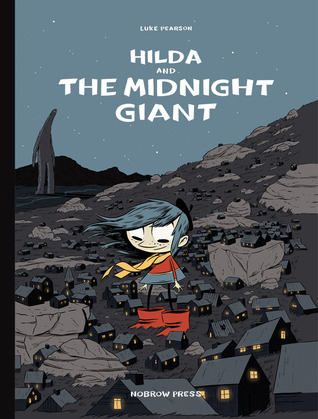 Hilda and the Midnight Giant by Luke Pearson
Sometimes you read a book from cover to cover in one sitting. You put it down and realize it's the best book you've read since… you can't even remember what the last book was that was this good.
Anyway, this was that book. Beautiful art, brilliant characterization, compelling plot, SIMPLY AMAZING ALL AROUND.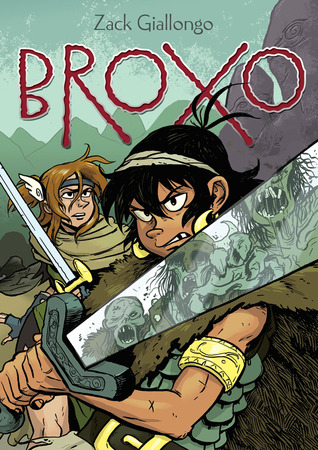 Broxo by Zack Giallongo
This title had been on my to-read list since it came out, and after I read it, I only had one regret: that I didn't read it sooner! A beautifully-illustrated story about a girl named Zora and a boy named Broxo, members of different clans, though something unspeakable seems to have happened to Broxo's clan, and Zora needs to find out what it was.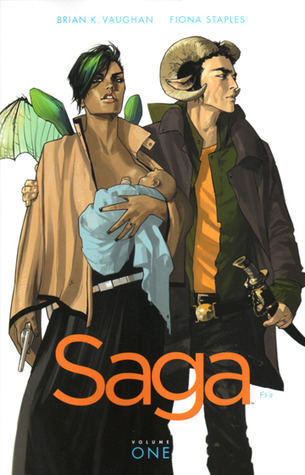 Saga by Brian K. Vaughan, illustrated by Fiona Staples
This book defies description. Sci-fi/fantasy romance full of action and intrigue. That's the best way I can think of to describe it. Also: LYING CAT.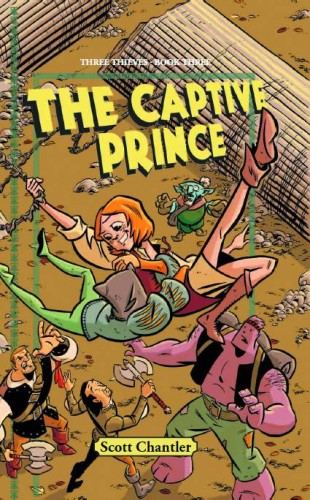 The Captive Prince by Scott Chantler
I have a confession to make: I was "meh" on the first two volumes of this series. And then I read this, the third volume, which was clear and compelling all the way through. Which made me change my mind about the first two volumes, after I'd gone back and re-read them. Just goes to show you that sometimes your first impressions of books can be wrong, wrong, wrong. (The same thing happened with me and Because of Winn-Dixie.)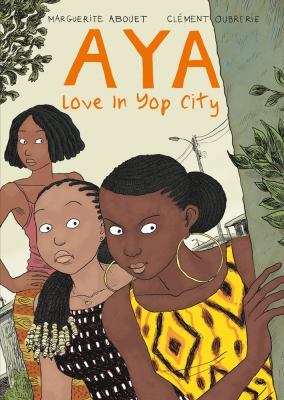 Aya: Love in Yop City by Marguerite Abouet, illustrated by Clément Oubrerie
Another favorite series of mine, I eagerly awaited the release of this title. This is an omnibus of three Aya stories, and if you haven't read any Aya, you should fix that immediately. A really cool comic about life in Cotê d'Ivoire (aka Ivory Coast), Africa. While the comic deals with some heavy issues (unplanned pregnancy, infidelity, attempted rape, sexism), there's good doses of light-heartedness and comedy to even it out. It's a view of Africa different from what the media tends to portray. The people of Côte d'Ivoire are modern, nuanced, and downright captivating.
Marguerite Abouet is now writing children's books as well, and I couldn't be happier about that. She's a skilled writer, nailing casual dialogue.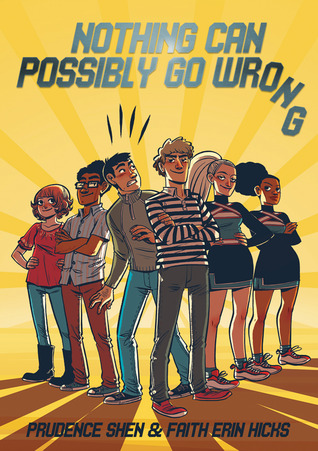 Nothing Can Possibly Go Wrong by Prudence Shen and Faith Erin Hicks
I love this graphic novel because it reminded me of high school. It reminded me of being young and foolish, and not caring enough about consequences unless they specifically affected me. Also, I think Hicks NAILED the comedy in her art.
I'm really looking forward to comics this year. There are going to be a lot of great graphic novels coming out, and I'm looking forward to reading as many of them as I can!