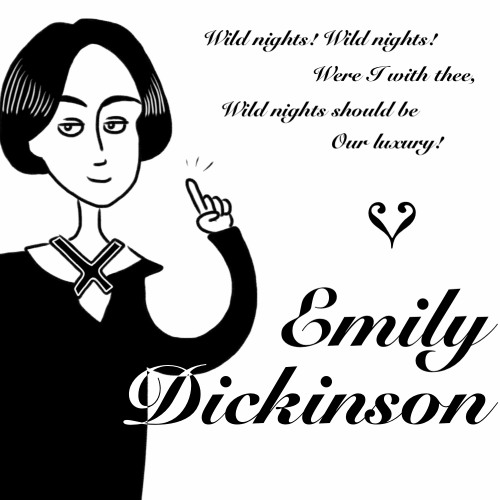 Happy Valentine's Day from me and Emily Dickinson!
Holy cats, less than one month until my book is out in the world! I mean, technically, it is out. I got copies last week! I will say this: it's a darn good looking book. I'll post pictures later, but there is:
1. SPOT GLOSS all over this thing!
2. FOIL underneath the dust jacket!
It is a GORGEOUS looking book. The Amulet team has outdone themselves!
In the coming weeks, I'll be posting lots and lots of sketches and art related to the book. If you want to see it as it's posted, check out my tumblr. I've been posting some sketches and photos there recently.
I've also got some blog posts and interviews at other blogs coming up! I'll link to those as they come out.
THINGS ARE GETTING EXCITING!